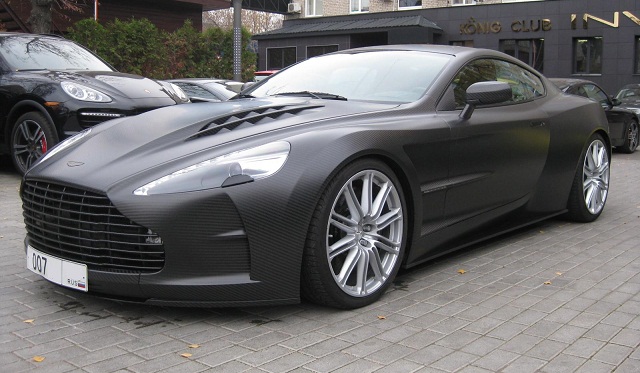 Among the many bodykits and aerodynamic upgrades on offer at German tuner, Mansory. A couple stand out as truely spectacular. This is one such example; the Mansory Cyrus.
The Mansory Cyrus is essentially a rebodied Aston Martin DBS. It takes the idea of coachbuilt body parts and updates it for the modern era. None of the original body panels remain. In its place is a dry carbon fiber, monster of a bodykit.
The Cyrus is limited to just 15 copies, this is the seventh of that production run. The changes include wing extensions for the front and rear, side skirt attachments, new trims, a new bonnet with two slotted "power domes", a new rear skirt with integrated diffuser and a set of Mansory central rear tail pipes.
Mansory specialises in cosmetic designs, however, the Cyrus comes with a few performance enhancements. Among the options is a new sports exhaust system, a sports catalytic converter and high performance manifolds.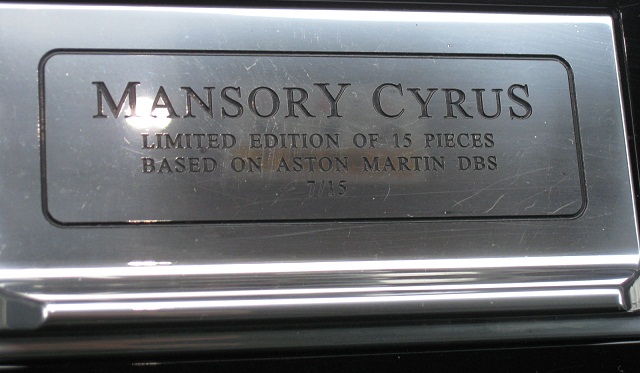 The interior is very unlike Mansory. Instead of the space-age materials we've become used to, we get a subtle design. The white and black leather with contrasting white stitching could almost have been produced in Aston Martin's Gaydon factory. The Mansory seat logos are the tell tale signs.
This particular Cyrus is based on a 2008 Aston Martin DBS. The car has completed 4,238km, most of those are probably pre-rebuild. Russian dealership Konig Motor Club has the car in stock priced at a considerable 9,000,000 which converts to 223,340 euros at today's exchange rate.