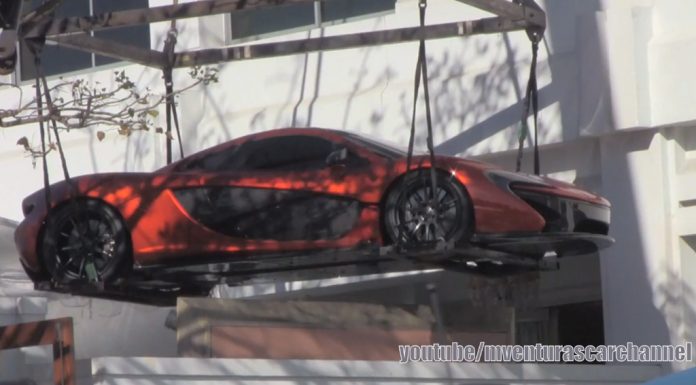 The ultra-exclusive one-of-one McLaren P1 Concept car was recently captured being craned out of the SLS Hotel in Beverly Hills, Hollywood after doing the rounds at local car events in order to drum up potential orders from the wealthy film stars which fill this bustling metropolis.
The car was being previewed privately at the SLS Hotel and despite McLaren's best efforts to hide much of the operation behind large makeshift walls, the MVenturasCarChannel managed to capture the car being hoisted out of its precarious location before being lowered back down and loaded into a truck to inevitably wisk it away to its next U.S. destination.
Even though McLaren has remained extremely tight-lipped about the P1's powerplant, it will compete fiercely with the upcoming Porsche 918 Spyder and Ferrari F150 for hypercar supremacy with a production version of the car predicted to be launched in the second half of the year.