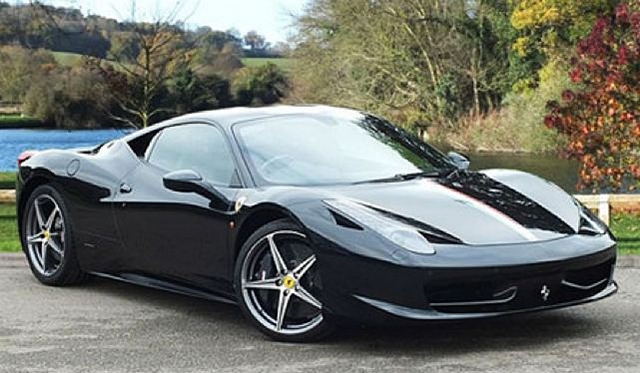 A limited-edition Ferrari 458 Italia, said to be the only one of its kind in the UK, has been stolen from a dealership in Surrey. The local police said that it was parked at the rear of the premises of the Maranello garage when the thieves struck.
The CCTV footage showed two men getting into the dealership and the Ferrari being loaded onto a flatbed-type vehicle. They managed to cut through the security poles, and the Italian sports car onto the truck. Before they left the scene, they covered the sports car with a sheet. The police assumes a "planned and well organised" crime.
The 232,850 pound Ferrari has an Italian flag racing stripe running through its center and the Italian flag sewn into the seats, which makes it quite unique.