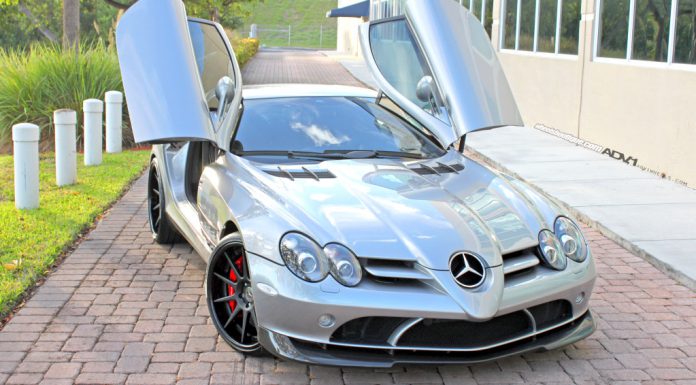 One could consider that the Mercedes-Benz SLR McLaren was a car McLaren had to be a part of in order to remain current in the supercar market since their F1 went out of production well before the SLR was created. Even though McLaren didn't produce the car just by itself, it did show that it was more than capable of creating more affordable and realistic supercars rather than just top speed machines.
Designed to compete with the more agile Porsche Carrera GT, the SLR 722 remains one of the most exclusive hypercars on the market and the following example rolling of ADV.1 Wheels is one extremely bespoke German-English rocket.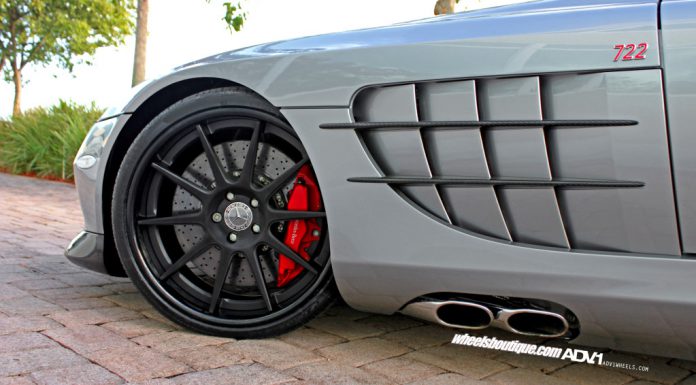 Wheels Boutique recently finished up work on the following example, fitting it with ADV.1's ADV10 Deep Concave wheels with a satin black face and gloss black lips, measuring 20×9 at the front and 21×13 at the rear.
The car the rolls on Pirelli tires which measure 255/30/20 front and an incredible 375/20/21 at the rear.