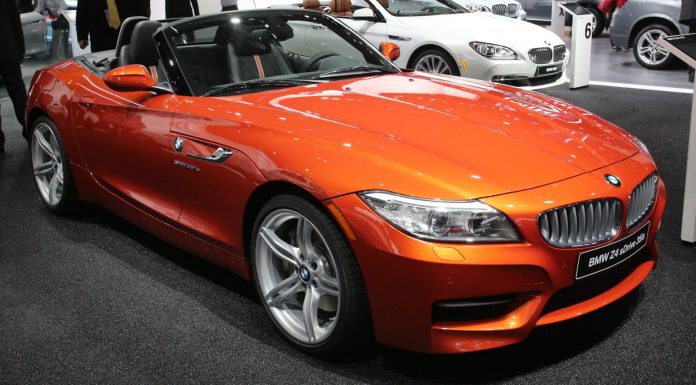 One of the standouts at BMW's stand at the ongoing 2013 Detroit Motor Show was unquestionably the brand new BMW Z4 Roadster which has made its public debut at the show.
The BMW Z4 has been the German company's entry-level sports car since its inception in 2002 and the latest upgrade to the new Z4 Roadster helps to propel its ageing heritage into modern times because after all, the sports car market has changed significantly since 2002.
The new BMW Z4 will be available in the U.S. in both four-cylinder and two inline six-cylinder engines with the base 2.0-liter turbocharged delivering 154hp and 177lb-ft of torque while the range-topping sDrive35is produces 335hp and 322lb-ft of torque.
Read all about the new car here at GTspirit!