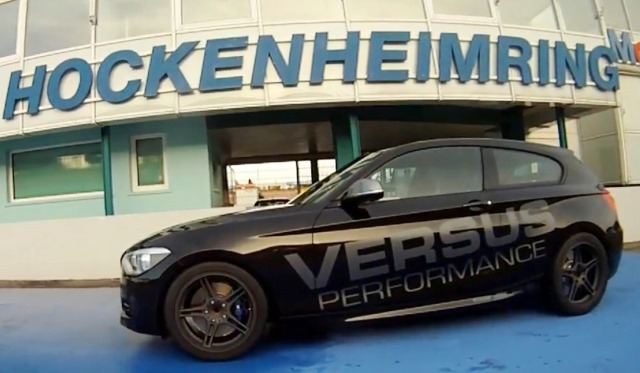 Versus Performance have tuned the BMW M135i and given it a new total output of 384hp. They added a new set of sports suspensions from KW available in either Variant 3 or as the KW Clubsport Coilovers two-way system.
The tuner also added more power to the BMW using a performance module that will provide a total power of 412hp. The module will cost 1,899 euros while an upgraded exhaust system costs 4,599 euros.
Sport Auto's Christian Gebhardt took the tuned BMW M135i to the Hockenheim race track and it set a lap time of 1:13.5 minutes, six tenths of a second slower than the 1M Coupe.