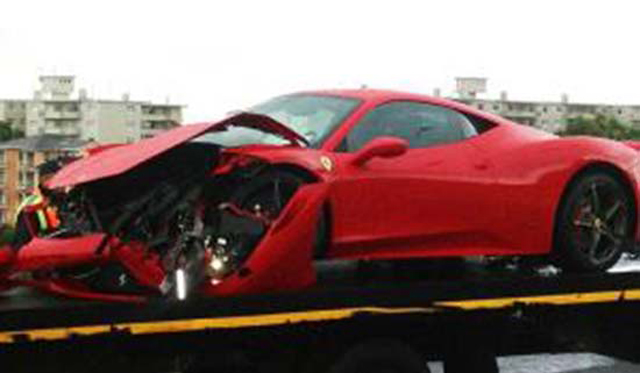 Adding to the unfortunate list of supercars which have been wrecked in recent weeks, Zimbabwean property tycoon Frank Buyanga recently cheated death after crashing his $230,000 Ferrari 458 Italia in Cape Town, South Africa.
The crash took place on Thursday last week at roughly 6am, after the millionaire playboy lost control of the 570hp Ferrari 458 Italia in wet weather while negotiating the 'Hospital Bend' in central Cape Town.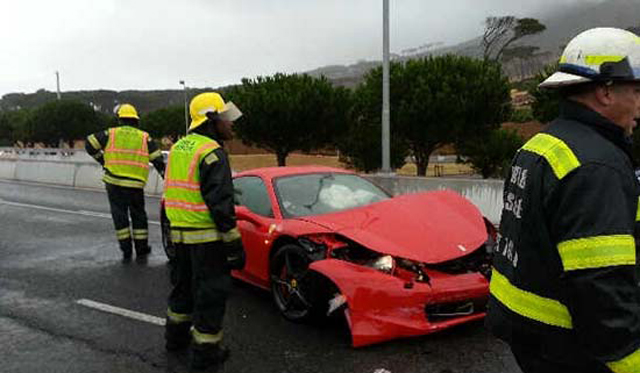 The English millionaire is estimated to have a personal fortune exceeding $20 million after selling properties in Europe and Africa and is no stranger to the spotlight after he was suspected of fraud by Zimbabwe's Finance Minister Tendai Biti a few years back.
[Via Nehanda Radio]