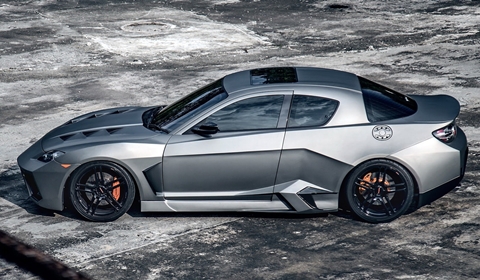 As a young student from Singapore, Shawnz had limited funds and time to complete the car of his dreams. His goal was to create a completely unique RX-8 Coupe with a sleek design that will stand out from the crowd.
He never let go and today, he can proudly present his finished creation that he likes to call the Blacknightz RX-8. Supported by J´s Artworks and inspired by the design of certain Lamborghini's such as the Reventon and the Estoque Concept, Shawn created his dream car within the last two years.
According to the exterior of the vehicle he changed everything. He widens the body by using Reventon-style skirts. Furthermore he drastically changed the front bumpers including large vents. Finally he modified the rear-end of the car and and uses his own 245/35 R19 tires to use his dream car on the race track.
[Via Carscoop photos by Nicholas TJ.R]