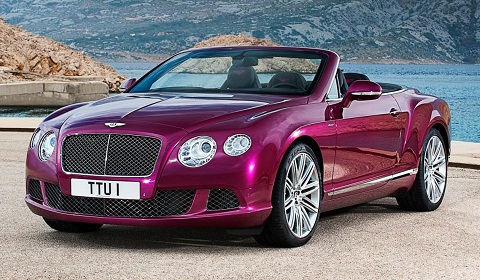 Side impact curtain airbags have been proven so effective in crash tests that many countries around the world are now making them required by law to be fitted to all new cars. However, according to an unnamed Russian women, her late husband Alexandre Anisonian was wrongfully killed in his Bentley Continental GT after the side curtain airbags failed to deploy.
Consequently, the plaintiff is now suing Bentley for 60 million rubles or $1.9 million after the death of Anisonian on February 8th, 2012 when his Continental GT was hit by a large truck running a red light.
The plaintiff's lawyer stated, "Since the accident, we have run several tests that all conclude the strong impact should have set off the car's side curtain airbags".
Unsurprisingly, Bentley denies all blame for the incident but is currently cooperating with the appropriate authorities adding just how seriously the British car maker takes safety.
A court hearing has been set for January 14th, 2013 and for the plaintiff to win the case, she must demonstrate that Anisonian's death can be solely blamed on the faulty airbag and not in anyway, driver error.
[Via Left Lane News]