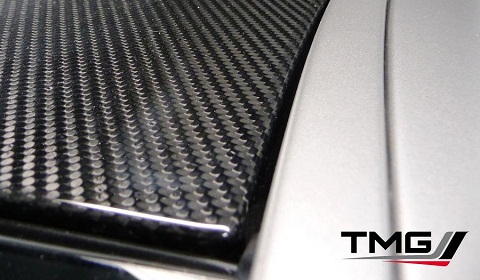 Toyota Motorsport will present the TMG TS-650 at the 2012 Essen Motor Show. The Lexus LS-based tuning project will debut alongside the TS030 HYBRID, GT86 CS-V3 and Yaris R1A. Teaser photos have been revealed that show a few details ahead of the full official release.
The TMG TS-650 will feature a new set of BBS wheels, a set of carbon ceramic brakes, a carbon rear diffuser, a carbon fiber roof, carbon side sills and a new front bumper. The TMG TS-650 will feature a twin-turbocharged 5.0 liter V8 engine with 650hp and a top speed of over 200mph.
Of course, we will be at the show to bring you live photos!