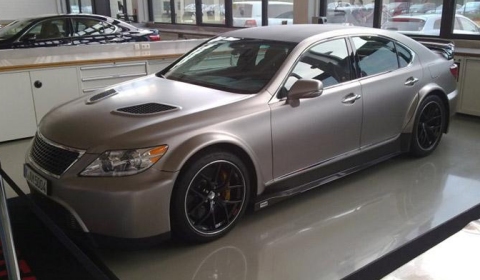 Toyota Motorsport GmbH (TMG) is planning to release a Lexus LS 650 prototype at the 2012 Essen Motor Show, which starts at the end of this month.
After initial information this summer, the Japanese are finally ready to showcase the model fitted with a more aggressive body kit with new bumpers, front splitter and wider wheel arches. The new model could also have a ventilated hood, trunk spoiler, and technical upgrades like upgraded brakes and a new wheel set.
TMG spokesman Alastair Moffitt told Motor Authority that the model will be powered by a twin-turbo 5.0 liter V8 engine producing more than 600hp. Leaked information suggests 650hp and 710Nm of torque, and that the 2,070kg sedan will accelerate from 0-100km/h in 4.2 seconds and hit a top speed of 320km/h.