The 2013/2014 Nissan GT-R has set a new record lap time of 7 minutes and 18 seconds on the Nurburgring Nordschleife, more than eight seconds faster than its old 7:26:70 time of 2009. The Japanese believe that after setting the lap time, they can do even better by using a new Track Edition 2013/2014 model.
Chief Engineer Kazutoshi Mizuno said there's "quite a bit of margin" in the car's current time for the 20km-long Green Hell. He stated that the new Track Edition GT-R might be good for a time under seven minutes, which sounds quite surreal if you consider the difference is over 18 seconds.
The new Track Edition features a roll-cage and it lost most of the interior exposing the bare metal, but features the same engine as the regulation GT-R. The 550 horses of its engine make contact with the pavement using Dunlop slick tires, developed especially for the GT-R.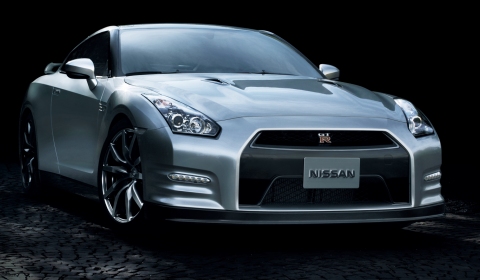 The new Nissan GT-R is the ninth-quickest street-legal vehicle in the history around the famous Nordschleife circuit. The blistering time is more than six seconds faster than that achieved by the 2011 GT-R (7:24.22) two years ago, and puts the Japanese supercar equal to the lightweight rear-wheel drive Porsche 911 GT2 RS (also 7:18).
Other cars ahead of the 2013/2014 Nissan GT-R include two Radicals (6:48 and 6:55), the Gumpert Apollo Sport (7:11.57), the Dodge Viper ACR (7:12.13), the Lexus LFA Nurburgring Edition (7:14.64) and the Donkervoort D8 RS (7:18.1).
For more information on the upgrades of the new 2013/2014 Nissan GT-R click here!
[Via ThruthAboutCars]