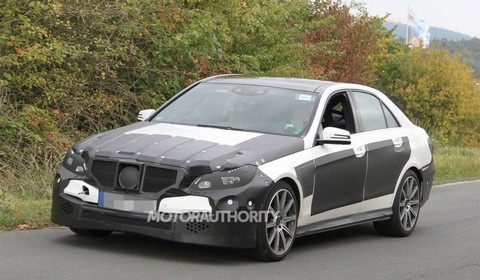 After the first spyshot of an almost undisguished 2014 Mercedes-Benz E63 AMG in Spain, our colleagues from MotorAuthority now spotted a heavily covered version testing at the Nurburgring, Germany.
The official presentation of the 2014 E Class range is expected for the Detroit Auto Show next January. The range will include an AMG variant, but it is most unlikely that the E63 AMG will be shown to the public in Detroit.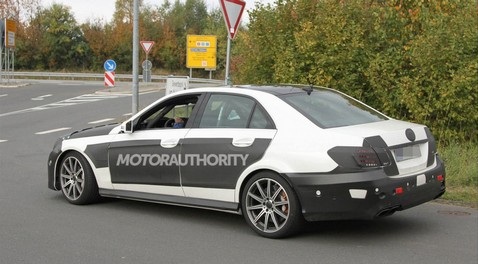 The looks are expected to be more aggressive including a larger difference between the sports package and the 'normal' line up. In this way Mercedes-Benz hopes to attract a wider public for the new AMG car.
Performance wise a power boost of up to 560hp for its 5.5 liter V8 is rumoured, which makes it equal to its biggest rival, the BMW F10M M5.