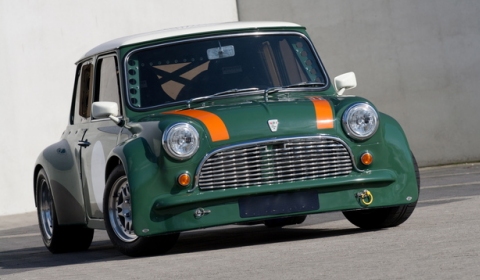 This street-legal MINI Hayabusa Turbo is for sale. The special edition Classic MINI is based on a 1962 MINI Cooper, which has been rebuild in 2008 by Knight Motorsport into this 480hp-strong MINI Hayabusa Turbo SpaceFrame.
The development of the special project was based around one goal; creating the fastest MINI in the world. The result is 480hp from the turbocharged motorcycle engine and a total weight of 580kg. The engine received upgrades by Holeshot Racing and has special pistons, springs and a Garett turbo. The powerful MINI has only driven 2,500km.
For more information on pricing and informatioon, please send us an email via our contact page!