Last year's Detroit Motor Show saw the official release of the Acura NSX prototype, which also featured in the Avengers movie as Tony Stark's personal vehicle. This year Acura will showcase the production version of their NSX sports car.
A top executive revealed to AutoExpress that the styling will remain 'identical' to the model, which was released in Detroit in January 2012. The NSX will also wear a Honda badge and goes on sale in the UK later in 2013.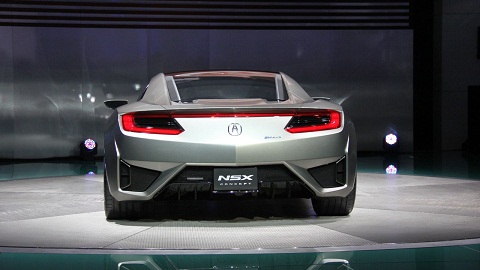 The NSX Concept featured a V6 powered, all-wheel drive system along with dual motors to apply the requisite additional torque enabling the car to handle smoothly even in adverse conditions. However, the Honda assured us that production was still a long way off on the vehicle and that it would not be available until 2015.
The production process has featured heavy involvement from Honda Performance Development – a branch of the company that focuses primarily on producing racing vehicles – implying that the NSX will be track-ready on release.