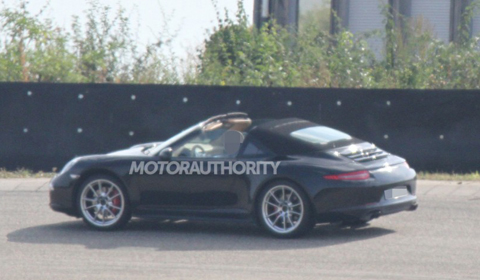 The new Porsche 911 (991) Targa has been caught testing in Germany ahead of its slated debut in the Spring of 2013. From the spyshots, those familiar with the Targa's lineage will no doubt be eager to notice that Porsche appears to have discarded with a sliding glass roof, as seen on 997 Targa's, in favor of a removable roof sections.
This comes after earlier pictures showed the Targa affixed with makeshift retractable hardtop, it an attempt to disguise the Targa as a regular cabriolet 911. While much can change between now and its public debut, all rumors point towards the Targa receiving a removable hardtop, thus upholding its namesake.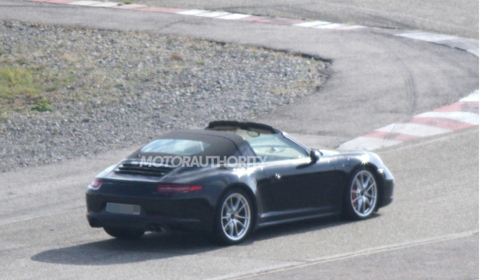 The Porsche 911 (991) Targa is expected to be released with all-wheel drive as the only drivetrain option, with engine figures that all but mirror that of the previously released 991 generation Carrera S and its all-wheel drive variant, the 4S. So expect horsepower figures in the mid-300hp range for the 3.4 liter flat-six, with a significant bump of close to fifty horsepower for the 3.8 liter six.
Check more photos at MotorAuthority.com!