The global financial crisis is beginning to affect the luxury car industry, once thought to be immune from the crisis. The SUVs planned by Bentley and Lamborghini could potentially be pushed back in order to save costs for parent company Volkswagen.
Both Bentley and Lamborghini are working on high-end SUVs in order to increase sales and to gain a larger market share. Earlier this year, the Italian carmaker unveiled the Urus Concept at the Beijing Motor Show, while the British manufacturer of luxury cars presented the EXP 9 F Concept at the Geneva Motor Show.
Both models are awaiting approval by VW's management board, which is being confronted with negative developments. The market in Europe is deteriorating while other important parts of the world show signs of an economic slowdown, including China which has fuelled most growth for luxury carmakers the last years.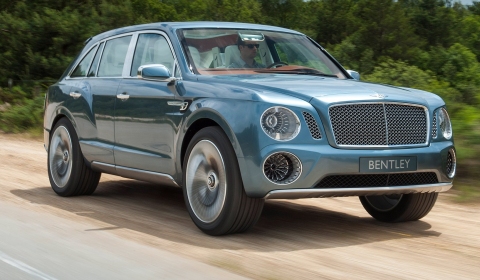 The Volkswagen Group is facing production cuts and slowing auto sales, so the Wolfsburg based company is reviewing its targets and investments. The Bentley and Lamborghini SUVs may be postponed due to high pricing, a limited pool of customers, and fierce competition like the Porsche Cayenne, Mercedes G(L), the Range Rover and the Maserati Kubang.
The sustainability of the SUVs is being questioned. The Bentley SUV is projected to peak at fewer than 4,000 cars in 2016, less than the initial target of 5,000 units. The Lamborghini Urus could reach a maximum of fewer than 2,400 in 2018, less than the planned 3,000 units a year. The Urus could be of great importance for the Italian Bull, which has lost money since 2009 and hopes to mimic Porsche's success with the Cayenne.
The decision whether or not development of the Lamborghini Urus and Bentley EXP 9 F will postponed ‒ or even cancelled ‒ will come on the 23rd November, when VW's management board will unfold its plan to save costs.
[Via Reuters]