German tuner DP Motosport are no strangers to retrofitting flat noses on the front of current and past generation Porsche 911's. The flat nose idea was born out of a need to reduce aerodynamic drag, all the while retaining enough downforce to save the car from becoming too light at the front-end. The front nose look came into it's own in the early 80's, as tuners and racers alike saw the benefits a sloping front nose would bring to the already ever-popular 911 chassis.
In the past, DP has tackled projects such as the DP 935 II (above, the 935 I), which started out as a stock Porsche 911 Turbo (930). Weight reduction in the form of a fiberglass flat front nose in addition to brake cooling side ducts brought the car down to a measly 600kg, give or take. Other options such as a strengthened rear wing were added to help create the downforce required to keep such a car on the road. Cars bound for the United States had modified pop-up style headlights instead of a completely flat, streamlined front-end in order to comply with national road safety laws. Other more modestly tuned 911's didn't bear the infamous flat nose, but got by with more subtle modifications to engine, powertrain and suspension.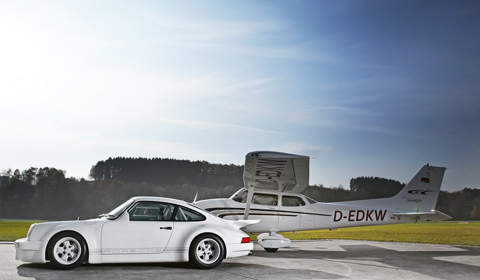 In 1975, Ekkehard Zimmermann created a completely new and  bespoke racing body for the Porsche 911. This new body style dominated the German race tracks – wining multiple titles and even securing a win at the 24 Hours of Le Mans in 1979 at the hands of Klaus Ludwig. Ever since, DP has created some of the most spectacular race-ready Porsche's in the world – with their racing knowledge helping them to also craft some of the most breathtaking tuned 911's on the market.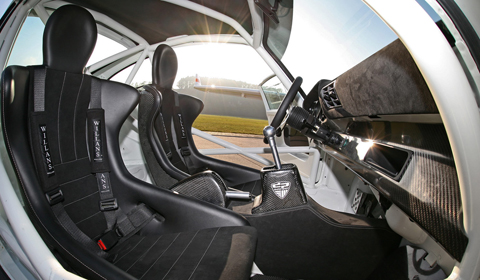 Whether the 80's flat-nose look is your cup of tea or not, DP Motorsports is still kicking out some of the most impressive tuned machines that you can still drive on the street. The majority of the cars tuned by DP today do not bare the infamous flat-nose look of the 80's, those particular cars will always be the most sought after.