Alpha-N recently released details of their most ambitious project yet; the Alpha One Supercar. It's a project of roughly the same proportion as the RUF CTR3 and the 9ff GT9. It takes a Porsche Cayman as it's base and then adds bespoke bodywork, redesigned handling characteristics and a whole heap of performance!
Very little has been revealed. Aside from the photos we have a few specs, Alpha-N promises between 300hp and 800hp which probably means that multiple engine specifications are possible. It will weigh between 1,080kg and 1,280kg which will probably vary with the choice of powerplant. It will feature carbon fiber bodywork and the chassis from a Porsche Cayman.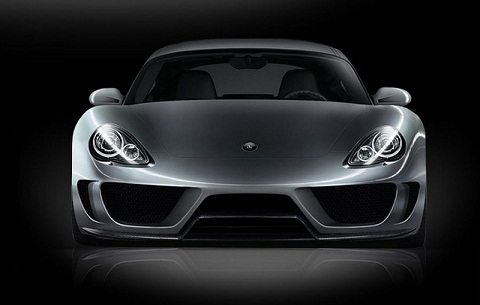 As you can see from the photos, the car will feature a whole new body. The design mimics the Porsche 918 Spyder from a lot of different angles. It retains the Cayman's unique roof profile and the rear-mounted engine.
For now, that's all we can tell you. However, you can take a look at Alpha-N's other projects, including the BMW E92 M3 and the BMW 1M Coupe, and you can decide for yourself if the new supercar will be successful!
[Via Autoblog.nl, Autoforum]