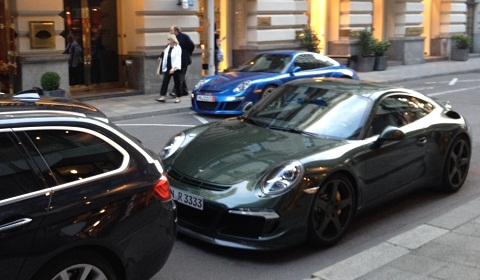 RUF sent us a picture of the very first RUF Gt35 to hit the streets of Germany! It's the same fantastic grey-green example RUF presented at Geneva last year. It's the first time the car has been seen on the road, in the picture you'll also see the RUF RGT in the background.
The RUF Gt35 is a special car for the German manufacturer. It commemorates the 35th Anniversary of the company while also providing the world with the first-ever turbocharged 991. It features a turbocharged 3.8 liter flat-six engine with 630hp produced at just 6,500rpm and a double clutch gearbox.
For more details visit our earlier post.