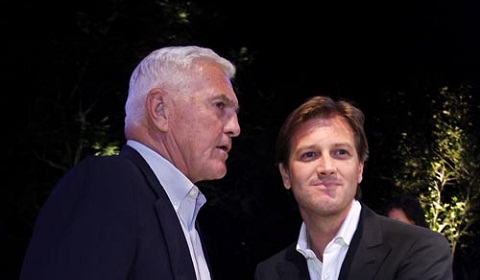 Jalopnik posted an interesting article yesterday giving as an insight into what Lotus advisory board member Bob Lutz thinks of the Lotus/Dany Bahar scandal. Of course, we've all heard the official line. Dany Bahar was apparently dismissed for reasons relating to the misuse of company expenses. However, Lutz appears to be saying differently in private.
Jalopnik reports that Lutz is rumoured to be telling people that the parent company, DRB-Hicom, was looking for any excuse to get Bahar out of his contract. Whether or not this is true is a question that can only be answered by DRB executives. However, if this is what Lutz is telling people, it shows how relations between the British niche manufacturer and its Malaysian owner are becoming strained.
We've never been fans of Lotus' 'new era' or of Dany Bahar either. At the moment though, we'd prefer to have seen him retain his position. With an impending legal battle over wrongful dimissal, a no show at the Paris Motor Show and an apparently inexperienced CEO, things don't look good for Lotus Group. The old saying, speculate to accumulate seems relevant here. It seems Lotus has speculated with DRB-Hicom withdrawing support before they were able to accumulate!