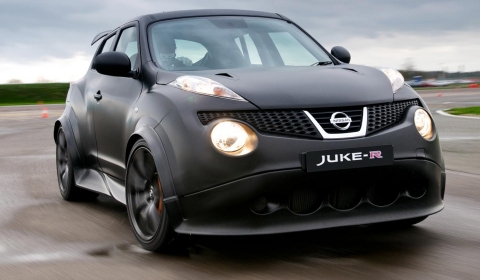 Nissan is back at the Goodwood Festival of Speed 2012. First up the hill climb will be Terry Grant, the stunt driver who entertained the crowds last year by driving the Nissan Juke the entire length of the course on two wheels, setting a world record. This year he will be back in a Nissan LEAF for another odd world record attempt. More on this soon!
Current FIA GT1 world champion Michael Krumm will be unleashing the full 540 horsepower of his GT-R GT1 race car and he is expected to produce one of the fastest hill climbs over the weekend. Also setting a time will be a very different race car – the all-electric LEAF NISMO RC. This will be the first time that an electric racing car will set a timed run at the Festival of Speed.
In the Supercar Paddock, the latest GT-R known as 2013 Nissan GT-R Track Pack will be on display, while over in the Cathedral Paddock will be its close relative, the Nissan Juke-R.