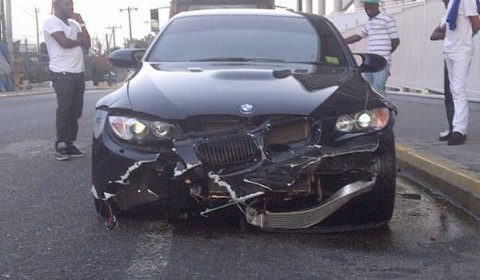 Jamaican sprinter and a five-time World and three-time Olympic gold medalist Usain Bolt crashed his BMW E92 M3 in an accident yesterday morning in Half Way Tree, St Andrew.
According to the report on Carribeanemagazine, he was on his way from a party when the incident, which is considered minor occurred. There is no official police report as yet regarding the incident.
It is the second time the sprinter crashes a BMW M3. He had a similar accident back in 2009 at the Vineyeards Toll Plaza along Highway 2000, when his BMW crashed in a ditch.
[Via Autoblog.nl]