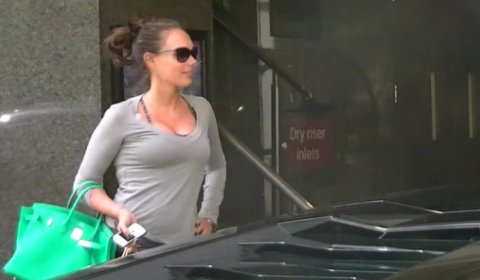 Supercarsoflondon filmed celebrity Tamara Ecclestone and her boyfriend Omar Khyami step into their blacked out Lamborghini Aventador and leave.
The video was shot somewhere in London where Tamara has a luxurious house and garage with her other supercar a Ferrari 599 GTO.
The daughter of Bernie Ecclestone was spotted before stepping into the same car three weeks ago.