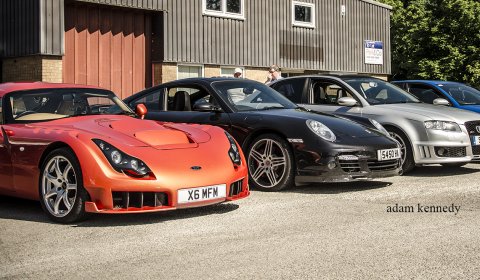 GTspirit fan and reader Adam Kennedy was invited on the Lakes Run by Supercardriver.com last weekend so he took his Porsche 997 GT2 and a Ferrari 599 GTB along for a wonderful day on the road.
He told us that it was an awesome day. He drove about 350 miles through the Lake District (beautiful place in the UK) and was joined by about fifty supercars.
Highlights of the day were a Countach Anniversary, a new McLaren MP4-12C and of course the GT2 Porsche, one of only two red GT2's in the UK.