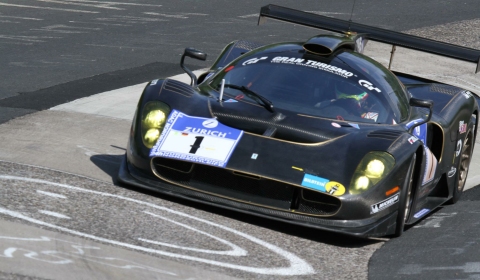 The P4/5 Competizione racing team has shared information on their Facebook page that they set a new Nurburgring lap record during the qualification for the ADAC Nurburgring 24 hours on friday.
The new lap time of 6 minutes and 51 seconds beats the Ferrari-powered record originally set by the F599XX by seven seconds. And Glickenhaus' car is street legal. Sort of.
The car of the Scuderia Cameron Glickenhaus of Jim Glickenhaus, which is based on a F430 GT2 ALMS race car, is the highest ranking hybrid car to finish the race. The powertain is a combination between a 4.0 liter V8 and a Formula 1-style KERS system producing a peak output of 563 horsepower.