The Mille Miglia 2012 starts tomorrow in Brescia, Italy. The Mille Miglia rally was one of the most famous and important endurance races of its time. It was not held according to a fixed route, but in the same part of Italy. Start and finish location are Brescia and Rome is a permanent stop in the rally.
The thousand mile race was organized 24 times between 1927 and 1957. No less than 13 times the route has changed. Today, the 2012 Mille Miglia is a regular rally for vintage cars from the time period between 1927 and 1957. This year's route goes clockwise from Brescia to Rome and back along the fabled Mille Miglia roads crossing six regions: Lombardy, Veneto, Emilia Romagna, Umbria and Lazio on the way down, adding Tuscany on the way back.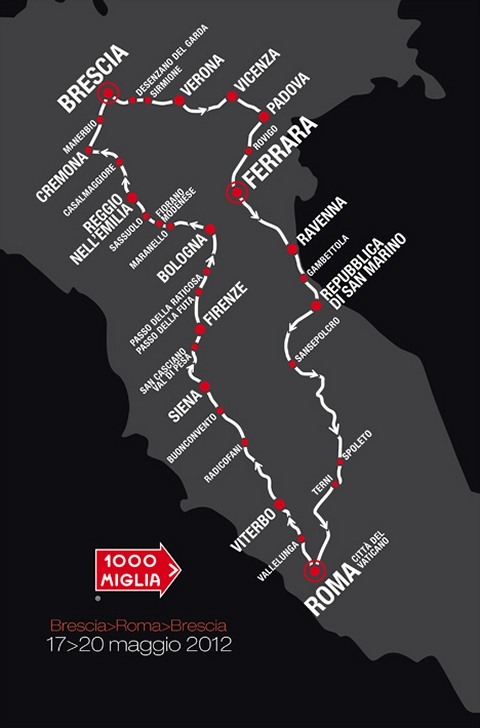 The 2012 route will pass through some of the most beautiful cities of Italy. Along with Brescia and Rome, the Mille Miglia will be going through Verona, Vicenza, Padova, Ferrara, Gambettola, Sansepolcro, Spoleto, on the way down, and Viterbo, Siena, Firenze, Bologna, Reggio Emilia and Cremona on the way back.
New time trials will be scheduled for Umbria on the way down, and also in Tuscany on the way back. Each road has its history, its anecdotes, its traditions. The eighty odd years since the first Mille Miglia have seen changes along the roadside. Martina Stella is this year's model who will give the start sign to the rally cars.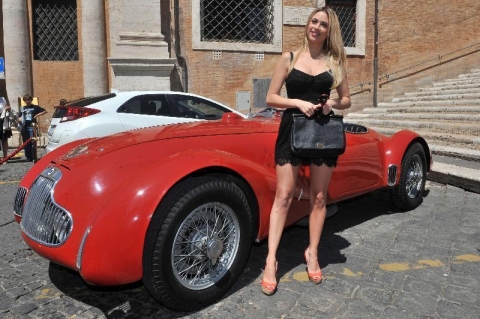 Over 1,500 entries have been granted access to the event. The first group to start will be 150 Ferraris, part of the Ferrari Tribute to Mille Miglia, followed by 500 cars and countless assistance vehicles for teams and brands that sponsor the event such as Alfa Romeo, Audi, Bently, BMW, Bugatti, Jaguar, Mercedes, Porsche and Volkswagen.
In total, over a thousand vehicles will drive the legendary rally. Next to the main event, there are many options to see the finest contemporary and historical cars from other periods of the automotive history. A large group of sports and luxury cars will be chasing the first group of rally cars and assist vehicles.
The 2012 Mille Miglia will take place from today, May the 16th to Sunday, May 20th. If you are close to the event or interested in the Mille Miglia, then make sure that you check out the program for the event. For those of you only interested in driving along, make sure you check the cities along the route.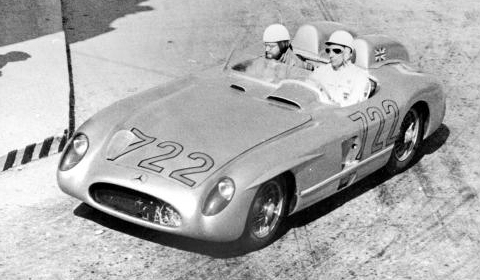 GTspirit.com will be covering the event in Italy together with the SLR Club, who are the only official club participating in the Mille Miglia rally, and our two Italian reporters. Stay tuned for more in the coming days and check our Facebook page regurlarly.