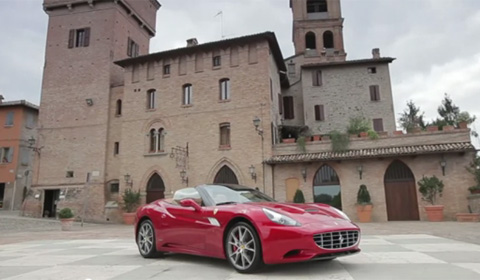 Ferrari presented at the Geneva Motor Show an upgraded version of the California. The upgrade consisted of a reduction of weight of 30kg and an increase in power output of 30 horsepower.
Thanks to engine mapping and the new exhaust manifolds the grand tourer now delivers 490hp and 505Nm of torque at 5,000rpm. Its acceleration has gone from a 0-100km/h time of 3.9 seconds to 3.8. The torque curve has also been modified and is higher across the engine's generous rev range.
Ferrari has released a video showing the upgraded California in its natural habitat ‒ the roads around Maranello. Enjoy the music coming from the upgraded engine!