Historic British sports car maker Atalanta announced last year that they would start producing new cars again. Their first new model for a modern era is this; the Atalanta Sports Tourer. You could be forgiven for thinking this isn't really new at all, and that's because, fundamentally, it isn't the same!
Atalanta last produced a car in 1939, having stopped at the outbreak of World War II. Only twenty Atalanta's were ever produced between 1937 and 1939 and were characterised by their high prices technical advancement. The original Sports Abbots Roadster for example used a fully independent suspension constructed from Hiduminium and Electron. About seven Atalanata models still exist and are highly sought after. Recently an example was awarded best of show in the Cartier Style et Luxe Concours at the 2007 Goodwood Festival of Speed.
Comparing pictures of the modern Atalanta Sports Tourer with the historic version, you'll see that nothing has changed. The body itself is hand-formed aluminum over an wooden (ash) coach-built frame. We are told that 85 percent of the components are unique to the Atalanta. These are the only details we have on the car so we can't tell you much more.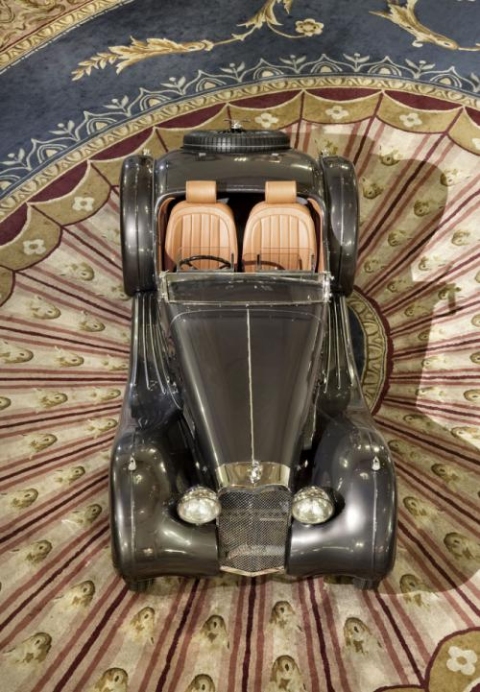 "Our aim at Atalanta Motors is to reproduce the positive and enjoyable characteristics of vintage motoring in a reliable and usable manner that is relevant to today's driving environment." said Martyn Corfield. "Atalanta is about style, innovation and performance."
Whilst the obvious comparison to make is with the British company, Morgan, Atalanta appears to be for an entirely different client. The Atalanta Sports Tourer will be available on a commission basis only. The car will be constructed to each customers individual specification.