This little funny accident happened at the Amelia Island Concours D'Elegance on the fairways of the Golf Club of Amelia Island in Florida.
On the pictures you can clearly see a brand new Ferrari FF being driven of a stage. The special construction used to get the FF from the stage onto the grass collapsed leaving one wheel floating in mid air.
It is unknown how they managed to fix the problem and if the car suffered any damage.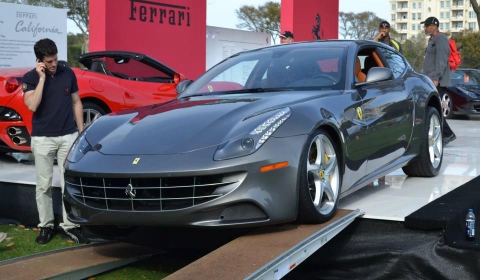 [Photos via Automotive Addicts & duPont REGISTRY]