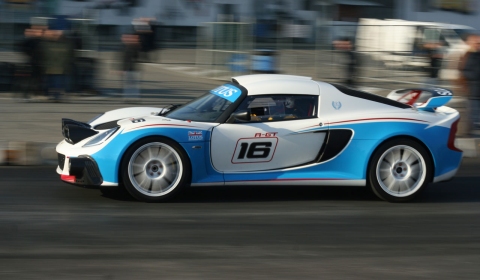 Lotus is reporting success in Italy with the first IndyCar engine fire-up and Exige R-GT Rally shakedown.
The first official Lotus IndyCar engine fire up in new car took place on 22nd December at Dallara's headquarters in Varano Melegari, Palma under the watchful eye of Group Lotus Director of Motorsport Claudio Berro and technicians from the team. Pleased with the overall results, the team have now prepared the engine and car for shipment to the US where full testing will begin in January.
Heading north to Turin, the Exige R-GT, the Rally version of the new Exige S, took center stage with a quick track shakedown for the first time in full Rally specification. Testing will continue in the new year ahead of the start of the 2012 FIA World Rally Championship season where the Exige will contend the FIA GT category on asphalt at events in Monte Carlo, Tour de Corse and San Remo.