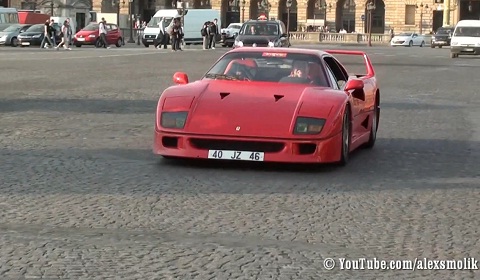 Today we have the best supercar spots of 2011 by Alexsmolik. He's had a good year this year, spotting a large variety of hypercars on the streets of Paris, Monaco, London and at Spa Francorchamps. The sheer quality of cars is enough to keep you interested for the duration of this ten minute video.
The cars include at least two Gumpert Apollos, a variety of Bugatti Veyrons, a Koenigsegg Agera, a Jaguar XJ220, a Pagani Zonda R, a number of different Ferraris including the FXX and 599XX, a few Aston Martin One-77's, a Maserati MC12 and various Lamborghini models. And those are just the ones that we've remembered.
If instead, the sound is your thing, then turn up your speakers and we'll say no more! Enjoy the video!