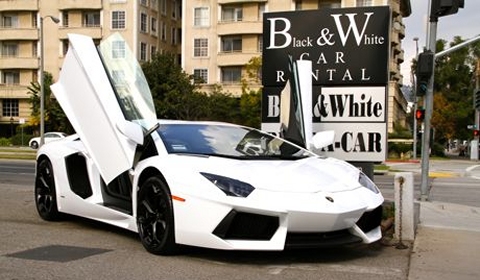 For those of you who do not have the funds to buy a Lamborghini Aventador, there is an option to rent a white Aventador in Beverly Hills.
The prices are available on the website of Black & White Car Rental, the first-ever car rental company to offer the Lamborghini Aventador. You pay $ 5,500 per day and $ 30,000 per week. The MSRP of the Italian supercar is $ 375,000. The rent prices include 30 free miles and extra miles at $ 5/mile.
You can pick up the car at the LAX airport or Beverly Hills rental office.