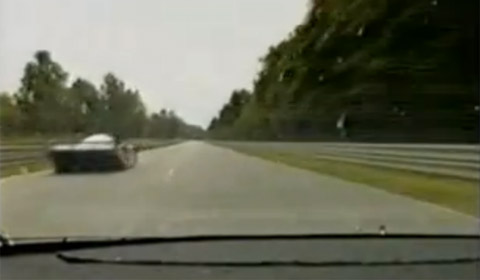 The circuit and the 24-hour endurance race at Le Mans has fascinated many people over the years. Le Mans was most famous for its 6km (3.7mi) long Mulsanne Straight, which was full throttle for fifty seconds.
Speeds on this daring section of the famous French circuit reached over 400km/h during the late 1980s. In 1990, two chicanes were added onto the Mulsanne straight due to safety concerns following the extremely high speeds and a number of violent, sometimes fatal accidents.
During the 1983 edition of the 24 Heures du Mans, the Rothmans Porsche 956's were clocked at a stunning speed of 396km/h at the Mulsanne Straight. This video shows one of these Porsche 956's driven by Derek Bell and gives you a good impression of the impressive Mulsanne Straight as it was before it as the chicanes were installed.