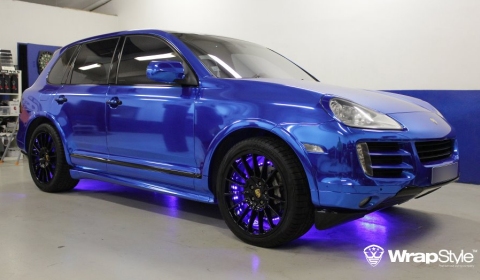 Czech company Tintek.cz, also known under the name 3Dfolie.com, is a specialist in wrapping sports cars. Under the name Wrapstyle.com they released these pictures of a blue chrome Porsche Cayenne.
The special edition Cayenne follows a Nissan R35 GT-R in a gold vinyl and a Chevrolet Camaro SS and Audi TT in a chrome vinyl. The Czech also painted wheels and added led lights underneath the SUV.
Any thoughts on this creation? For us it is a true overkill.