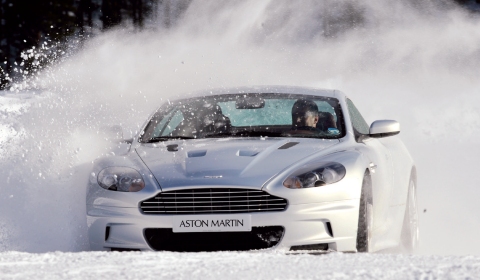 Aston Martin has released a video showing their driving experience on ice and snow. The 2010 'Aston Martin On Ice' event took place in the resort of St. Moritz, Switzerland.
Information concerning the 2012 event visit has been made available by the UK car brand. They will provide their whole model line-up to give you the opportunity to experience a Rapide, DBS, DB9, V12 and V8 Vantage on snow and ice. The event accommodation is at the exclusive five star Kempinski Hotel.
Price per person 2,900 euros includes deluxe single room, breakfast (rated "best breakfast in Switzerland"), champage reception, Swiss Style Dinner, shuttle transfer service within St. Moritz, drivers' briefing, ON ICE experience and hospitality throughout the day.
Only a few days in February are still available. You can check out these two links for more information; link 1 and link 2.