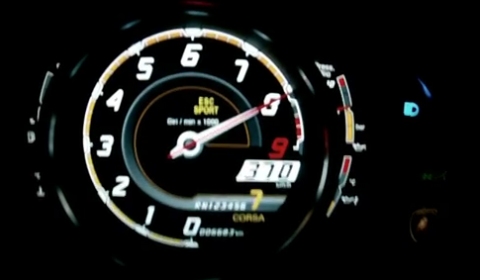 The Lamborghini Aventador is one of the most special supercars of 2011. The extensive list of topics on our front page is constantly extended by new content.
Following our road test in Italy released last week we can now show you another video with the Aventador hitting the Hockenheim race track in Germany and the same vehicle hitting 370km/h on the Autobahn. The speedo showed 370km/h, the GPS 354km/h.
The video was made by German magazine Sport Auto.