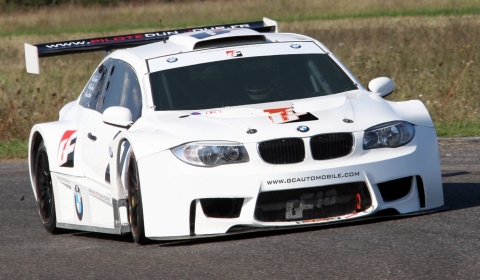 Global Concept Automobile is a professional French racing team. The French have created their own version of a BMW 1-Series M Coupe racer, the GC10-V8. The sports car was modified to racing specs and configuration for a client of the company.
As you can see on the pictures and in the video below the race car now features an aggressive body work with composite wide fender flares. The GC10-V8 has a tubular frame chassis typical of Silhouette cars that meets the FIA standards. For safety GC Automobile fitted frontal and side crash boxes.
The inline-six turbocharged N54 engine was replaced with a Chevy V8 unit tuned by Sodemo Development. The engine now produces 550hp. Additional cooling measures have been put into place, including a roof scoop which directs air into the engine. The 1M racer rides on 18 inch wheels and has a suspension handled by a three-way OHLINS system.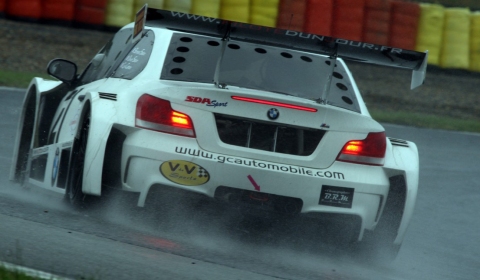 [Via Jon Sibal via BMWblog.com]