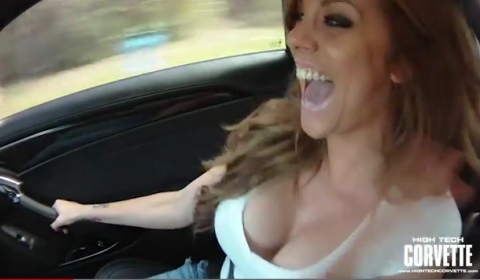 Check part one showing this hottie who is taking a ride in a Cadillac CTS-V Coupe. The clip follows two other videos we showed you yesterday of a girl on the passenger seat of a Porsche Carrera GT.
The Coupé joins the CTS-V and the Wagon in the American car maker's line-up as its flagship model. The vehicle packs a supercharged 6.2 liter V8 engine, with 556 horsepower and 551ft-lbs of torque, capable of accelerating from 0-60mph in around 3.8 seconds. The Coupe has a 2+2 layout including technology as a rear-view camera system and a performance-oriented suspension system coupled to rear-wheel or all-wheel drive. The wheelbase is the same as the CTS but 51mm lower and 51mm shorter.
Gisele is back for part 2!