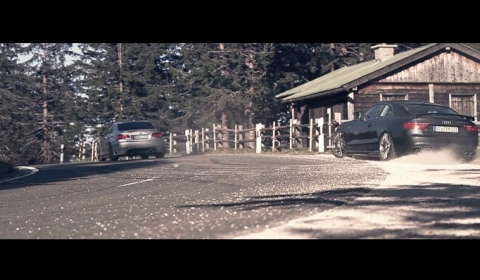 What happens if you mix the sound of a classical orchestra with the modern tones of two powerful engines fitted in front of a tuned BMW and Audi?
This video is a definite must-see. The Mechanical Synfonica is the second collaboration after "follow the leader" between the producer Alexander Sperr and the filmmaker Daniel Michaelis.
Format67.net and German tuner Rieger are the main partners and they provided the footage for you to watch. Enjoy! Do not forget to switch to full screen and HD-mode.