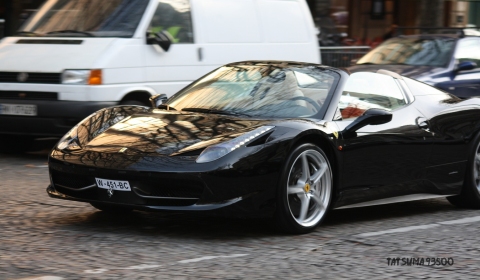 Tatsuma93500, a friend of Alexsmolik was car spotting in Paris around Avenue Georges V when he heard a loud noise coming closer to his position. First he saw the front of a Ferrari 458, but then, as the car got closer it was the first Ferrari 458 Spider in Paris. The sports car was black with a beige interior. The pictures here are the prove.
Just like the coupe, the convertible is powered by a naturally-aspirated, direct-injection 4.5 liter V8. It sprints from standstill to 100km/h in 3.4 seconds and the top speed is 320km/h.
For more photos from Tatsuma93500 check his Flickr page.