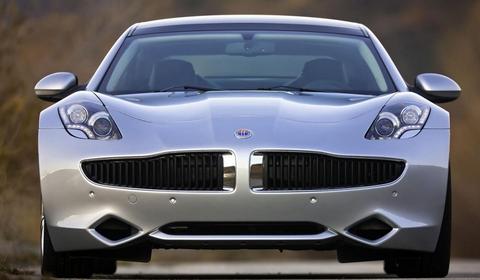 Fisker has responded to the findings of the EPA via their official Facebook page. The figures stated that when running in electric mode, the Fisker Karma sedan achieves the energy equivalent of 52 miles per gallon city/highway combined. The Karma's all-electric range was found to be 32 miles by the EPA under its test criteria. These figures are worse than Fisker's original claim of 50 miles.
Their initial reaction was quite moderate stating that many Karma drivers will actually experience a longer all electric range under most every day driving conditions. Research also revealed that more than half of American's have a daily commute of less than 32 miles, a comfortable distance for the Karma to run in electric-only mode from a single charge, according to the carmaker.
But the new reaction on their Facebook page states something else. Read Fisker's response below and feel free to comment on their way of explaining EPA's findings, which seemed to be less promising than communicated before:
We recently received final certification from the EPA, including the fuel economy label. The two primary numbers, 52 MPGe in all-electric battery mode and 20 MPG in gasoline range-extending mode, are based on the EPA's tests and reflect one viewpoint of energy efficiency in those two modes. However, we do not believe that the label communicates the entire story.

As Karma drivers, you can utilize our electric-only mode most of the time – especially in the city – thereby achieving a much higher MPG than suggested by the EPA fuel economy label and contributing zero emissions during day-to-day driving. We strongly believe that many Karma drivers will get up to 50 miles of all-electric driving range on a single charge, as reflected in our early field testing.

Traditional fuel economy numbers are structured for a conventional vehicle running on gasoline as a single fuel. With a plug-in hybrid electric vehicle, driver choices and operating behavior can affect the overall fuel economy more so than any other type of vehicle. The EPA tests for vehicles in this category are a relatively new endeavor and in our view do not reflect the variability that is inherent with a plug-in hybrid vehicle – and therefore, present a conservative scenario.

In short, the fuel economy of your Karma Sedan will depend on how you use it.

If you drive 32 miles or less in a single day, as 61% of drivers in the United States do, you could conceivably use no gasoline at all. If you drive 40 miles or less in a given day, as nearly 68% of drivers in the United States do, your overall fuel economy (assuming a full charge each day) will be the equivalent of 100 MPG.