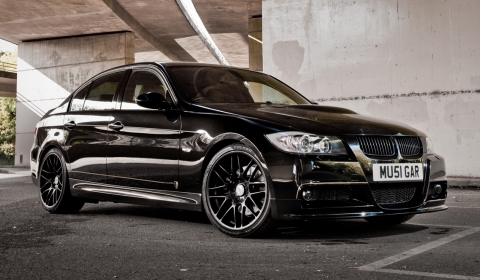 Based in Bisley, Surrey, Mulgari Automotive is a new name to us all offering customers with a solution for all their bespoke tuning and styling needs.
In house, the firm has access to a range of equipment and are able to cut, bend, weld, skim, mill, fabricate and modify pretty much any material, and to any specification. Think bespoke components, custom wings, louvres, riveted or wide arches, carbon roofs, unique air and brake feeds or even replacing that discontinued part a customer is searching for. If we believe Mulgari Automotive's statements, they can create anything.
As an example of their work, they created the BMW Mulgari SV based on the BMW 3-Series E90. The project features a bulged E92 M3 aluminum bonnet, which is shortened by four inch and reshaped with custom vents. The pictured Mulgari custom 300mm brake discs or stainless steel exhaust systems for the Clio V6 and Mclaren F1 are all-designed, fabricated and built in-house.