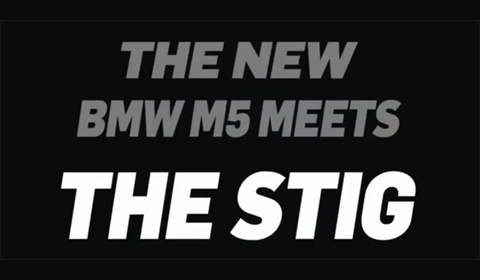 Top Gear has released the first teaser of the upcoming season of the popular British TV-series. In this video the Stig gets behind the all-new 2012 BMW M5 F10M and takes it out for some donuts.
The BMW M5 is powered by 4.4 liter twin-turbo V8. The total output is 560hp at 6,000 – 7,000rpm and a maximum torque of 680Nm from 1,500rpm. Thanks to this the M5 is able to accelerate from standstill to 100km/h in 4.4 seconds, to 200km/h in 13 seconds and the top speed is 250km/h or 305km/h with the M Driver's Package.
Top Gear is Series Eighteen will start in January 2012 following a Christmas special in December 2011.