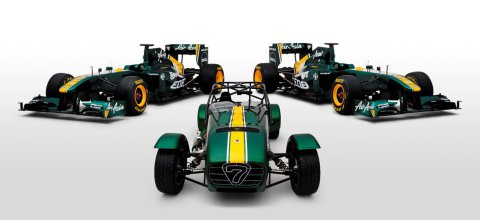 In the first announcement since its takeover last April, Caterham Cars has released details of a standalone engineering business, Caterham Technology and Innovation Limited. The Company will be responsible for the development of a completely new line of accessible and affordable sports cars inspired by the lightweight, minimalist philosophy of the Seven. It will be drawing on the technologies and materials from the Group's Team Lotus Formula One and Caterham Team AirAsia GP2 motorsport operations.
In addition to the next generation of Caterhams, CTI will undertake projects for external companies operating within the automotive and aerospace sectors. The new business will focus on new vehicle architectures, high performance engines, advanced materials and manufacturing technologies in association with the Formula One and GP2 race teams, according to Caterham Cars.
It seems like Caterham is moving upwards in the direction of Lotus. While Lotus is looking into the direction of Porsche. Interesting movements in the Bristish automotive industry.