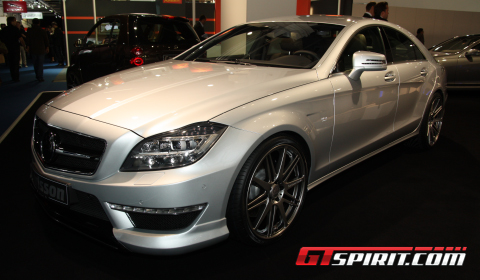 Carlsson has officially unveiled the Carlsson CK63 RS to the public at the 2011 IAA Frankfurt Motor Show. The CK63 RS is based on the Mercedes-Benz CLS 63 AMG with Performance Package.
The luxury four-door coupé received numerous upgrades from a performance increase and wheels, to an aerodynamic package and a range of interior refinements. Carlsson has enhanced the bodywork of the Mercedes CLS by adding an aerodynamic package. Furthermore the car has been lowered by 30mm.
The Carlsson CK63 RS has an output of 649hp and 900Nm of torque. This enables the Carlsson CK63 RS to accelerate from zero to 100km/h in 4.1 seconds.