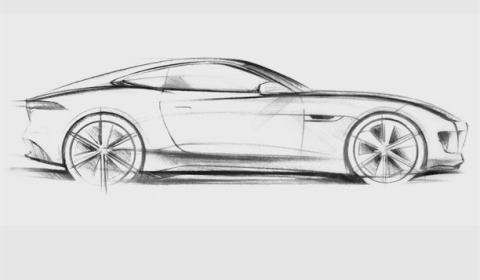 This sketch shown here is a teaser of the Jaguar C-X16 production concept car, which we will see at the Frankfurt Motor Show next month. Jaguar says that the car is a precursor to future Jaguar sports cars that will aim to set new class benchmarks in design, vehicle dynamics and technology.
The picture does not reveal a lot, but rumours suggest that the production version of the C-X16 is based on a shortened version of the next-generation aluminium XK platform. It will have the same width as the XK, but it is 300mm shorter. Looking closely at the picture you can see the length is decreased in front of the rear wheels. So it is a true two-seater.
The design characteristic is closely related to Jaguar C-X75 concept car we saw in Paris last year. Rumoured power plants are a brand new V6 engine, available in both normally aspirated and supercharged versions, and a V8 engine. A diesel version is considered.
The expected release of the C-X16 is the end of 2012.