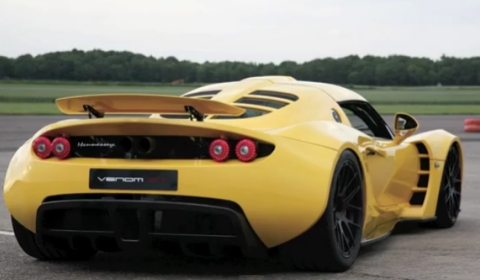 Hennessey Performance will showcase the company's 1,200hp ultra-lightweight Venom GT supercar on Wednesday, August 17, 2011 at the McCall's Motorworks Revival. Fresh from its European debut at the 2011 Goodwood Festival of Speed, the Hennessey Venom GT will be making its first appearance at Monterey and Pebble Beach 2011.
The bright yellow Venom GT will also be on display at the RM Auction at the Portolla Plaza hotel in downtown Monterey from Thursday, August 18 through Saturday, August 20.
Check out Hennessey Performance's personal videos from the Goodwood Festival of Speed event held in July.