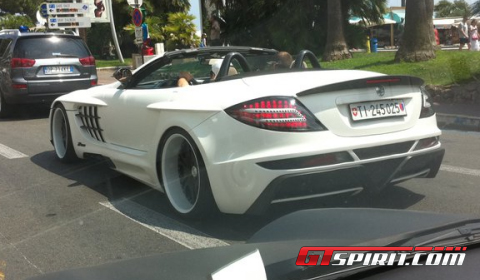 GTspirit friend Igor Daleckis spotted this FAB Design SLR Desire in Cannes today.
The FAB Design SLR features six exhausts and an attention grabbing body kit. The new body work includes a vampire-esque front bumper, deeply contoured side skirts and gaping rear diffuser. It's highly flared wheel arches make it look like something out of a comic book.
The 750hp-strong version of the McLaren-Mercedes SLR Roadster is limited to 15 pieces of SLR's and SLR Roadster's combined.