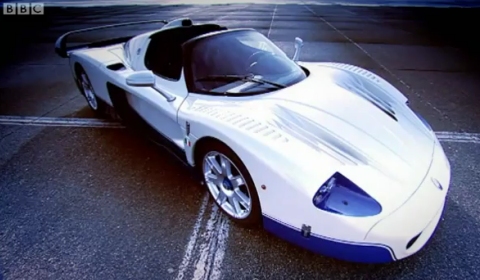 Top Gear Season 17 has ended last week, but it doesn't mean we can share some historical highlights of the UK car show. The clip below shows Jeremy who got his hands on the legacy of a racing legend as he drives the Maserati MC12 supercar around the Top Gear test track.
The Maserati MC12 is a two-seater sports car produced to allow a racing variant to compete in the FIA GT Championship. Based on the chassis of the Enzo, the MC12 is longer, wider and taller and has a sharper nose and smoother curves than the Enzo Ferrari, which has faster acceleration, better braking performance (shorter braking distance) and a higher top speed.
The car entered production in 2004 with 30 cars produced, five of which were not for sale. A further 25 were produced in 2005 making a total of 50 cars available for customers, each of which were pre-sold for € 600,000.